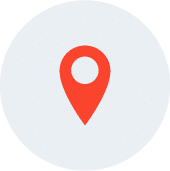 Location | Walloon-Brabant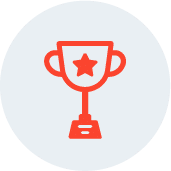 Challenge | Support one of our customer's lab technician team in order to deliver quality new biological products.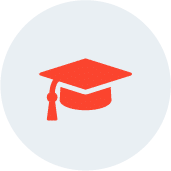 Talents | The scope of the position is
To manage the technician team of the QC NBE lab to ensure analyses of New Biological Entities supporting release and stability
To support testing for New Biological Entity projects from phase III through the life cycle of the product, sharing with the team his high level scientific expertise and experience
To increase expertise in the lab by training technicians to analytical techniques and support troubleshooting for analytical QC NBE lab
The team leader will play a key role in the implementation of new technologies in QC NBE Lab and act as an expert with other parties
To prepare, verify and communicate the weekly planning of the technicians
Ensure a safe working environment to meet site safety objectives
Motivate, recognize team members performance, behaviors and compliance of rules whilst firmly supporting team work and spirit. Manage conflicts
Ensure the day-to-day operational planning and coordination in order to satisfy the client needs based on a monthly forecast
Ensure required corrective actions are taken and put in force
Ensure that continuous improvement is part of day-to-day activities of the laboratory
Ensure the lab infrastructure is maintained
Ensure adequate training/coaching of technicians linked to the analytical activities requested and performed.
Casting |
Master degree in analytical chemistry
Expertise in the pharmaceutical analysis of, preferably, New Biological Entities and more specifically monoclonal antibodies
Experience in GMP
Proven project leadership skills including planning, monitoring, issue resolution, investigations, decision making and reporting;
Understanding of all analytical disciplines related to CMC for late stage development and commercial products (analytical development, stability testing and quality control of drug substance, drug product, raw material and intermediate).
Capacity to cope with change management, high sense of empathy, capacity to motivate and make people grow through proper training and delegations
Operational excellence, HSE and compliance should be the 'must'
Capable to make one's proper decisions by utilizing strong analytical skills, troubleshooting and problem-solving approach.
Fluent in English and French
Package |
We offer you an attractive salary and fringe benefits including a company car, mobile phone and laptop, health insurance, representation costs, meal vouchers and financial bonuses based on Mielabelo's performance.
MIELABELO
Vous accompagner vers votre épanouissement personnel et professionnel
Si notre métier consiste à accompagner nos clients dans la réalisation de leurs projets, il en va de même pour nos experts. Pour réussir à long terme, nous savons qu'il nous faut soigner nos clients mais aussi nos collaborateurs.
La génération Mielabelo ce sont des experts de tous âges et de tous horizons qui se rejoignent autour d'une vision, une collision de talents qui portent et concrétisent les projets de nos clients.
Si comme nous, vous vous levez le matin avec l'envie de faire évoluer les choses, alors…
CONTACTEZ-NOUS !